Lion Prowler Portable Power Bank
The Lion Prowler is a portable power unit that provides USB and wireless charging for many smart cell phones and other devices. And it has a built-in flashlight and a lamp.
Lion Prowler Outputs
Multiple Outputs Allow You to Charge Virtually Any Device

There's so much to love about the Lion Prowler Portable Charger
The Lion Prowler is a the Swiss army knife of power banks: wireless charging, power USB devices, LED flashlight and lamp. It's small enough to fit in your pocket, purse, backpack or briefcase and is TSA approved for travel on a plane.
Wireless + USB Charging

Wirelessly charge Qi enabled smart phones, earbuds, and watches. It also can power USB devices, and has a built-in LED flashlight and lamp.

Easy To Use

Plug in any USB device that needs power – cell phones, tablets, computers or any device that is USB supported.

Convenient

Easy to transport, lightweight and fits into a pocket, backpack, carry bag, or can be clipped on.

Durable & Eco Friendly

It has a rugged design, water resistant, and is comfortable to hold in your hand. And it's good for the environment because it produces zero emission, no carbon footprint during.

Safety

The Lion Prowler is made from Lithium Ion, is safe to use and meets all the TSA guidelines so you can take it with you traveling even on airplanes. Because it does not emit any toxic fumes, you can carry and use it with you wherever you go ~ in your pocket, purse, backpack, briefcase ~  indoors or outside. 

Flight Friendly

Passes TSA regulations for carry-on lithium batteries.
You Can Use Your Lion Prowler Portable Power Bank Anywhere!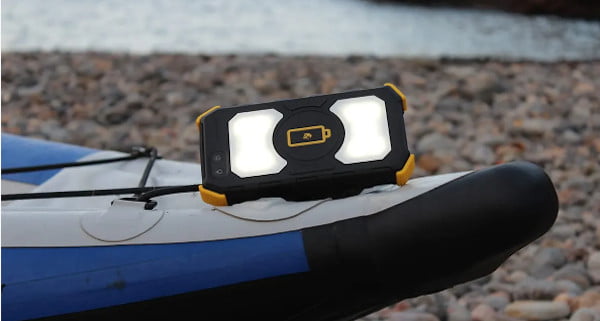 For Work Or Play
Technology is part of our lives now, many of us have smart phones, smart watches, EarPods, gaming devices and more that we are constantly using. If they are not fully charged we're limited. Feel confident and safe knowing you can charge virtually any USB device you need for your office or on the go.
On The Go and Traveling
When getting ready for your next adventure, know that you can power all your USB devices so you can stay longer and do more. With the Prowler you can charge multiple devices all at once, that means no pits stops for powering up. You get to enjoy your time at your destination longer and not waste time waiting for multiple devices to recharge.
Take it with you camping, road trips, on the beach, in the mountains, or any outing. The Lion Prowler is for all your portable power needs.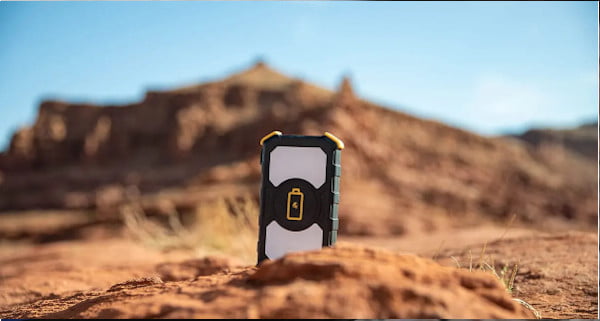 How the Lion Prowler Stacks up to Others
The Lion Prowler delivers the same power 20,000mAh at a great price.
It's water resistant and build to withstand harsh conditions, making it practical to use anywhere you need power.
It's a perfect blend of wireless charging, fast phone and USB charging, and built-in lights so you're not in the dark.



Lion Prowler

Goal Zero Sherpa

Anker Essential 20000

1X Qi Wireless Charger - 10W
2X USB-A Ports - 5V @ 3.1A, 15W
1X USB-C Port - 5V @ 3A, 15W

1X Qi Wireless Charger - 5W
2X USB-A Ports - 5V @ 2.4A Each
1X USB-C Port PD 60W