Harvest Right Home Freeze Dryer:
The World's Best, Most Affordable Home Freeze Dryer
Introducing the Harvest Right Home Freeze Dryer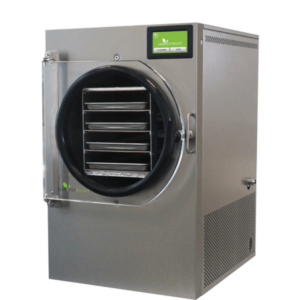 Our Medium Size Freeze Dryer
This is the primary part of the package that you receive when you purchase your new home freeze dryer.
A Premier Vacuum Pump Is Included with Every Harvest Right Home Freeze Dryer: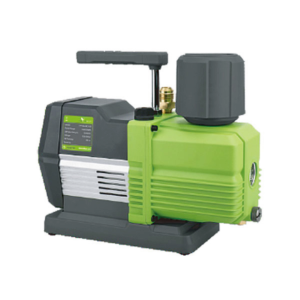 The freeze dryer and the vacuum pump work together to freeze-dry your food:
The process is simple. The food freezes to an ultra cold temperature. Then the chamber containing your food becomes a vacuum, and the water evaporates out of the food.
The process is automatic. Simply press "Start" and the process begins, and runs to completion.
You can freeze dry just about any types of food, and you can combine them in the same freeze-drying batch. For example, you can have fruits on one shelf, meats on another, eggs or yogurt on a third, and an entire leftover meal (like chili, stroganoff or lasagna) on the fourth shelf.
All those foods will freeze-dry perfectly in the same batch, and come out with their flavor, texture and nutrition completely intact. Simply package them properly, and your food will be preserved for up to 25 years!
Patented Technology
Our Harvest Right Home Freeze Dryer is an amazing appliance. It uses a refrigeration condenser that freezes your food to a very low temperature (-40 degrees Fahrenheit).
Then, a vacuum pump creates a vacuum inside the drying chamber, and all the moisture is evaporated from your food. When finished, your food can be packaged and preserved for up to 25 years!
Now, freeze drying food at home is possible for everyone!
Ready to Get Your Family Your Own Harvest Right Home Freeze Dryer?

Preserve Your Food up to 25 Years and Retain 97% Its of Nutrients with Our Revolutionary Harvest Right Home Freeze Dryer
Freeze drying is the best method of food preservation because it causes no damage to the nutrition of the food being preserved. Freeze dried foods typically retain 97% of their nutrients.
Other methods of preserving foods, such as canning and dehydrating, use high temperatures which destroy much of the food's nutritional value.
Freeze Drying at Home:
Four Simple Steps to Long-Term Food Storage
Once the food is frozen, the freeze dryer creates a powerful vacuum around the food. Then, the food is slightly warmed, and the ice vaporizes and evaporates.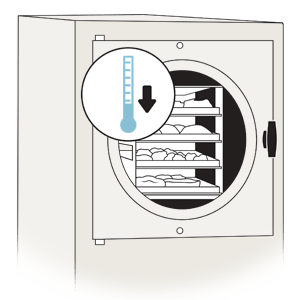 Place your fresh or cooked foods on the trays in the freeze dryer. The food will be frozen to a very low temperature: -40 degrees Fahrenheit or colder.
Package your freeze-dried food in moisture- and oxygen-proof packaging (Mylar bags, mason jars, or cans) along with an oxygen absorber to ensure freshness until opened.
When it's time to re-hydrate your food prior to eating, simply add some water. It will regain its original fresh flavor, aroma, and appearance.
~ Freeze Drying ~
Your Family's Best Option for Food Preservation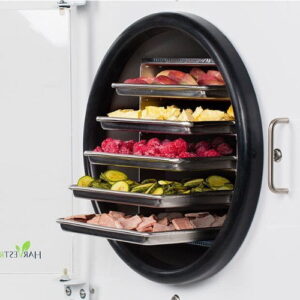 Freeze  drying is easier than canning or dehydrating, and your food will last up to eight times longer. In about a day or a day and a half, your food is freeze-dried, packaged, and ready for a shelf life of

up to 25 years!
Is your family ready to move into this revolutionary new realm of food preservation with your own Harvest Right Home Freeze Dryer?

Check Out Our Free Guide to Freeze Drying
Learn more about freeze drying, its history and its benefits. Find out why it is the best option for preserving your family's food, and how it can save you time and money.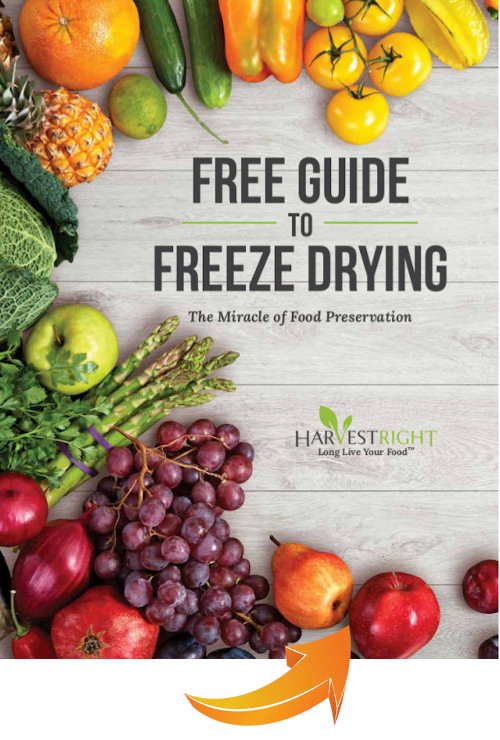 This comprehensive guide answers the most common questions about food preservation, and explains how the invention of freeze drying has changed the way people preserve food today.
Home Freeze Drying Quickly Pays for Itself
When you use your Harvest Right Home Freeze Dryer to dry food on a regular basis, it will pay for itself much sooner than you might think. Considering the moderate cost of the appliance, most families will be able to dry enough food to fully return the investment in less than a year.
Refrigerated foods, frozen foods, dehydrated and canned foods simply do not last very long. On the other hand, freeze dried foods will last up to 25 years. Our Home Freeze Dryer is the perfect solution for your family's long-term food storage!
What Types of Foods Can You Freeze Dry?
Roast Beef / Steak
Chicken / Pork
Seafood / Fish
Hamburger Patties
Ground Turkey
... and More!
Stir Fry
Soups, Stews & Chili
Casseroles
Lasagna
Pasta Dishes
Rice Dishes
... and More!
Eggs (Raw & Cooked)
Yogurt
Cheese Slices
Shredded Cheese
Sour Cream
Cream Cheese
Cottage Cheese
... and More!
Tomatoes
Leafy Greens
Seafood / Fish
Corn
Peas
Asparagus
Avocados
... and More!
Apple Slices
Raspberries
Grapes
Strawberries
Pineapple Chunks
Banana Slices
Oranges
... and More!
Ice Cream
Jell-O & Puddings
Pie Fillings
Cheese Cake
Yogurts & Custards
... and More!
All These Foods ~ and more ~ Can Be Preserved with Your Harvest Right Home Freeze Dryer!
Our Harvest Right Home Freeze Dryer Really Is a 

Home

 Appliance
Harvest Right has built the only Home Freeze Dryer that truly is a home appliance.
Just like you would expect from other modern home appliances, our Home Freeze Dryer is convenient, simple to use, and requires only standard household power.
Each Harvest Right Home Freeze Dryer is compact in size: they are designed to be used right in your own kitchen. They can be placed on a countertop, a table, or a cart.
But don't let their compact size fool you: even our small size freeze dryer can process about 900 pounds of food per year. And our medium size does about 1500 pounds. That is a lot of food!
And you don't need to be a scientist to use one. Simply place your food in the chamber, press the start button, and walk away.
Even if you have a variety of different types of food in the same batch, our patented technology will calculate the necessary dry time, and automatically monitor the freeze-dry process to completion.
Freeze-drying has never been so convenient, or so simple.
You save time, money, and energy.
Benefits of Freeze Drying
Better Than Canning or Dehydrating
As a food preservation method, freeze-drying is easier than canning or dehydrating, and your food will last 7 to 8 times longer. Just put your leftover meals and ripening fruits, vegetables, meats, and dairy in your own freeze dryer and press start. In about 20 to 36 hours, your food is ready to be packaged for a shelf life of up to 25 years.
Preserves Taste, Color and Nutritional Value
Freeze drying is remarkable because it causes no damage to the nutrition of the food being preserved. Other methods of preservation, such as canning and dehydrating, use higher temperatures that can destroy more than half (50%) the food value. Freeze drying does not shrink or toughen the food, but retains the aroma, flavor, color, shape and nutritional content. Simply add water. Apples, cheese, avocados, meat, raspberries, peas, ice cream and yogurt will still look and taste fresh because, in reality, they still are. Without water and oxygen to spoil the food, it is as if the food has been placed in a time capsule. It will last and last and last!
Freeze Dry Large Pieces of Food and Complete Meals
Your Harvest Right Home Freeze Dryer allows you to preserve large pieces of tasteful, high quality food, such as apricot halves, thick peach slices, large slabs of cooked steak, whole shrimp, ice cream sandwiches, and a lot more. You don't have to settle for the small dices or shavings of fruit or meat that you find in store bought, freeze dried products. Prepare it and preserve it how you want it.
Cuts Down on Food Waste
Leftover meals, including overly ripe fruits and vegetables, that are typically wasted and thrown away may be freeze dried until you are ready to eat them. Studies have shown that the average family of four throws away 40% of the food they purchase each year, a value equal to $2,250 or more. Families can avoid much of this waste and preserve large quantities of high quality food that would normally be put in the garbage.
Your Food, Your Needs
Prepackaged, processed meals typically include unhealthy additives, such as sodium nitrate, high-fructose corn syrup, trans fats, monosodium glutamate (MSG), food dyes and colors. When you freeze dry at home, your food is untainted. It will accommodate any dietary need, including food allergies, vegetarian, or vegan needs. It is perfect for a non-preservative or non-GMO (genetically modified organisms) diet that is designed for a healthy lifestyle.
A New and Modern Approach
Freeze drying food is a relatively new process and our Harvest Right Home Freeze Dryer has revolutionized household food preservation. For a detailed explanation of how Home Freeze Drying has changed food preservation process, check out our free booklet on freeze drying and the history of food preservation.

Three Easy Steps to Properly Store Your Freeze Dried Food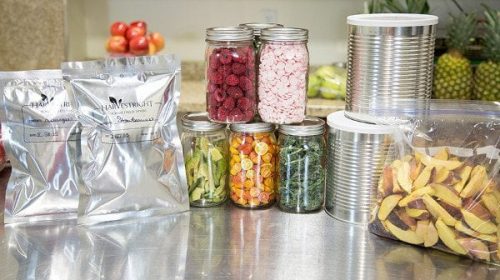 1. Place the Freeze Dried Food in the Container(s) of Your Choice
Mylar Bags: The simplest and best option for keeping food, with a shelf life of up to 25 years.
Canning Jars: Perfect for long-term storage when stored in a dark, cool location (pantry, basement, etc.).
#10 Cans: Requires an investment in a can sealer, but a really great option for long-term food storage.
Vacuum Sealed Plastic Bags: Not as good as other storage methods, but the food should last a few years.
2. Add an Oxygen Absorber
By far the best way to keep oxygen out of food.
These nifty little gadgets cost only pennies each, and they do wonders to remove the oxygen from whatever container you have chosen for your food.
Keep all of your freeze-dried food tasting and looking fresh longer.
If you like, you can purchase them at our online store.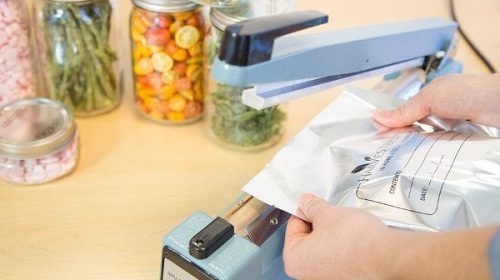 3. Close and Seal the Container ~ Put It on the Shelf
Mylar Bags: When using space-saving mylar bags, an inexpensive impulse sealer or a hot iron is all you need. Impulse sealers are available in our online store.
Canning Jars: If you used an oxygen absorber, there's no need to vacuum seal your jars, simply twist the jar shut.
#10 Cans: Include an oxygen absorber and seal the cans using a can sealer.
How to Re-Hydrate Your Freeze Dried Food
You'll be amazed at how well freeze dried food rehydrates.
Full meals can be rehydrated in just minutes, renewed to their original textures and flavors.
Here are some helpful rehydrating tips:
Place the meat (raw or cooked) inside a bowl of warm or hot water. Let the meat absorb water until tender (takes just a few minutes). Meat will only accept the amount of water it needs to be rehydrated.

Remove from the water.

If the meat was cooked prior to freeze drying, it may be eaten or used in cooking. If it was freeze dried while raw, you may cook and eat as you would any fresh meat.
Freeze-dried veggies are delicious as a snack, even without rehydrating.

Place vegetables in a bowl or pan of water, allow to rehydrate. Then prepare your vegetables like you would something that came out of your garden or freezer.

Spritz leafy veggies back to life with a spray bottle. Or, crush them into a powder to add to smoothies or spaghetti sauce.