Legacy Premium 60 Servings Combination Bucket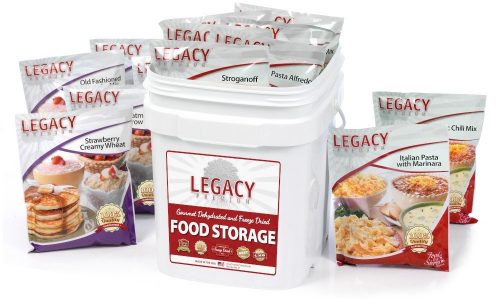 60 Servings ~ Breakfast & Entree Bucket
Our 60 Servings Combination Bucket from Legacy Premium Food Storage is a great starting point for beginning or expanding your family's emergency food storage supply.
This Breakfast and Entree Bucket includes a variety of wholesome, great-tasting meals that are sure to please your palate and nourish your body during any disaster or emergency.
Our meals are designed for long-term storage – 25 years – but they're also designed to be enjoyed. And the meals in this 60 serving combo bucket provide a whopping 400+ calories per serving. Those calories are critical to fuel your body in a survival situation.
Legacy Premium food storage meals are GMO-free, with no trans-fats or MSG, and they are low in sodium and high in fiber. So you can be assured that you and your family are getting the highest-quality food storage available on the market today.
When you compare Legacy Premium to our competition, you'll find that we offer the lowest cost-per-calorie, and the lowest price-per-pound. Our gourmet freeze dried meals represent the absolute best value in the emergency and survival food storage industry.
Here's What's in Our 60 Servings Combination Bucket
60 Total Servings ~ 14 Meal Varieties
4 Breakfast Varieties ~ 20 Servings
[Click the Image for Nutrition Information]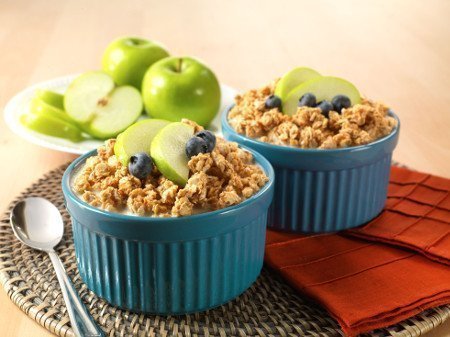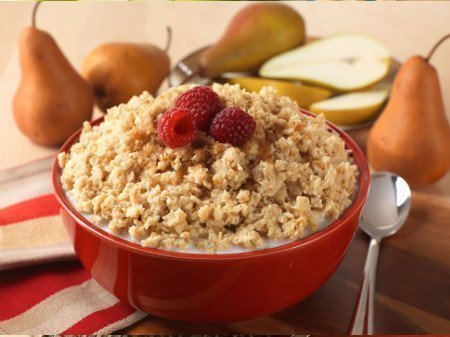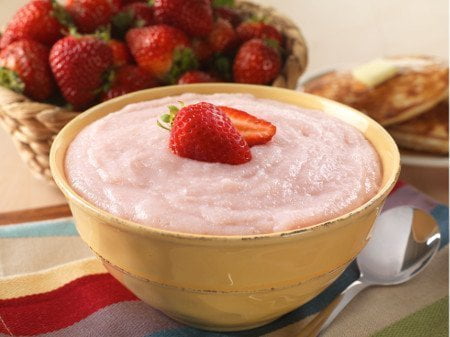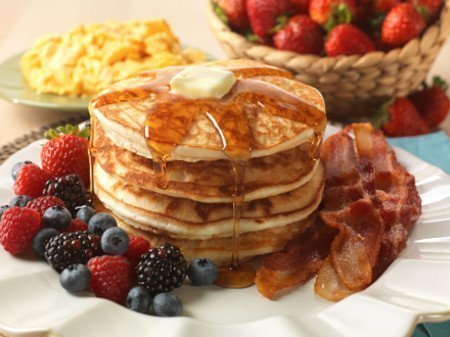 10 Entree Varieties ~ 40 Servings
[Click the Image for Nutrition Information]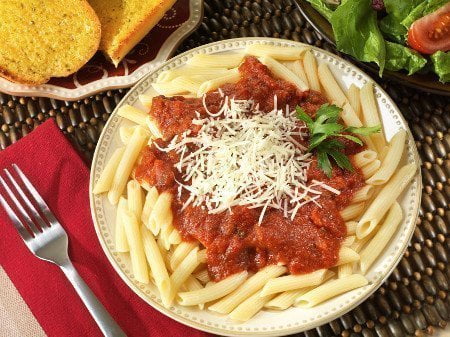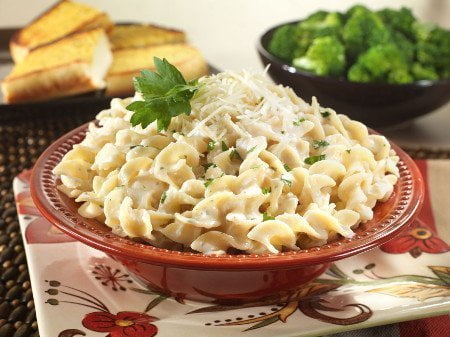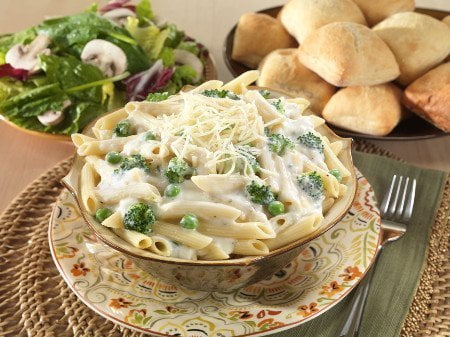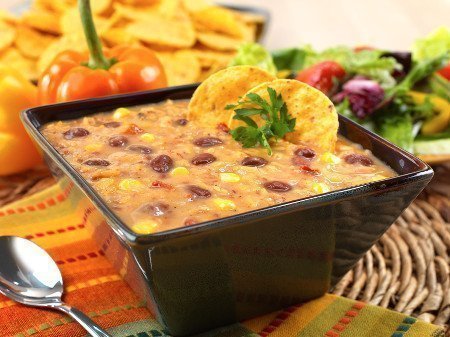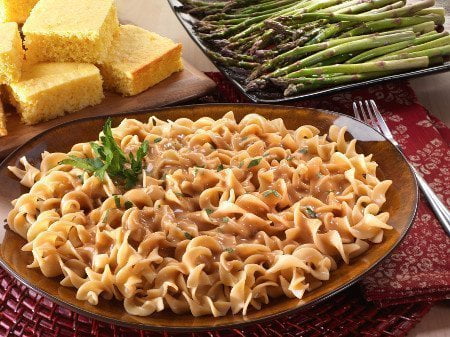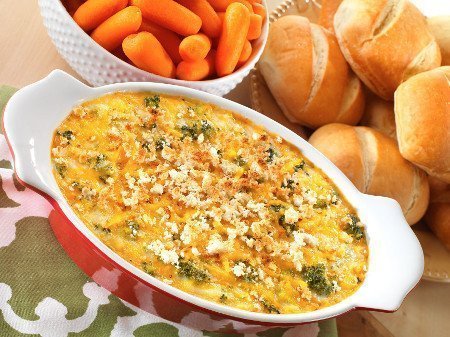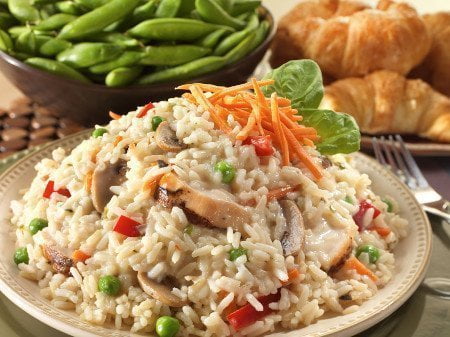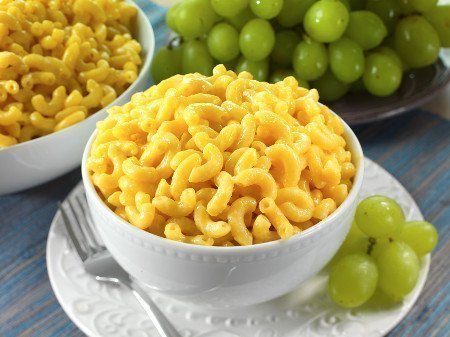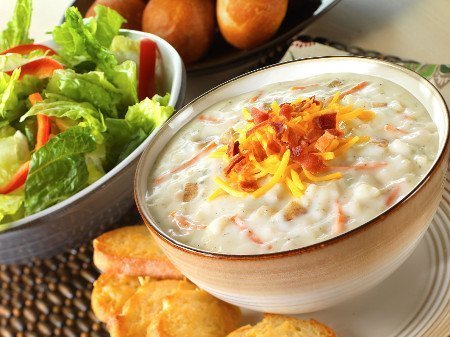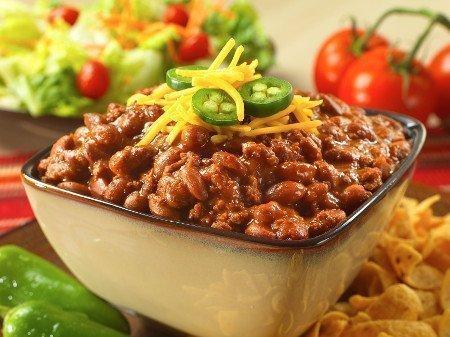 60 Servings Breakfast & Entree Bucket

Total Servings
60
Cost with Shipping
$199.00
Total Calories
24,520
Avg. Calories per Serving
408
Cost per 2000 Calories
$16.23
Cost per Pound
$11.44
Weight (lb.)
17 lb.
Meal Selection
10 Entrees
4 Breakfasts

LEGACY PREMIUM TRULY IS A BETTER VALUE IN FOOD STORAGE
Lowest Cost Per Pound
Not all food storage is created equal. Many food storage companies can advertise low prices because they lower the calories in their meals. An apples to apples comparison is to calculate cost per pound. This will give you a better indication of the true cost of your emergency food storage.
Compare Legacy Premium Food Storage to any other food storage company on a cost per pound or cost per calorie basis, and you'll find that Legacy Premium gives you the absolute best value for your money! In fact, once you actually do a comparison, you'll see that it's not even close!
Legacy Premium Food Storage ~ Simply a Better Value
Legacy Premium offers high quality meals that are loaded with flavor and nutrition. We start with the finest ingredients – certified GMO Free – and create great-tasting, healthy meals that will keep your whole family satisfied and nourished.
Additionally, Legacy Premium meals contain no trans-fats, no high fructose corn syrup (HFCS), and no MSG; they are also low in sodium, low in cholesterol, and high in fiber. We believe your family deserves emergency food storage that is as healthy as it is delicious.
Our meals are freeze-dried to lock in their flavor, texture and nutrition, then put into convenient four-serving Metallyte™ pouches. A nitrogen flush removes residual oxygen, and an oxygen absorber is placed inside each pouch.
Pouches are then sealed and placed into lightweight yet durable buckets for easy storage and transporting, as well as additional protection from moisture, rodents, and other environmental factors.
Our buckets are BPA-free, and have a resealable pull-top lid for easy access to your meals, while ensuring your meals remain protected. Opening and closing the bucket lid will not affect the shelf-life of your food storage.
Each Legacy Premium meal pouch contains four servings, so meals are simple and easy to prepare. Shelf life for unopened pouches is 25 years, so you can be sure your food will be there when you need it.