The Crowhouse
A Powerhouse of Information and Philosophical Musings to Enrich Your Life and Expand Your Mind
The Crowhouse, aka Max Igan, can be found on a variety of media outlets, as well as his own website.
But notably, he is no longer on YouTube, having finally been censored for good by that [insert unkind words here] platform.
Below you can find links to Max and The Crowhouse on other, uncensored platforms.
AltCensored is an archive of, as of this writing, over 190,000 censored YouTube videos from over 2,400 deleted channels.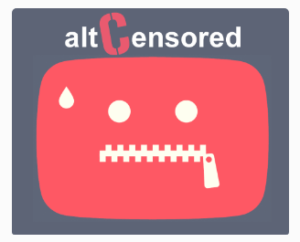 To find Max's content, you may need to use AltCensored's internal search function.
Search "Max Igan" and/or "The Crowhouse"
[edit} We found the link to Max's channel on AltCensored:
https://www.altcensored.com/channel/UCegOTmclzjfKuQh0SHflqww
And while you're there, check out some of the other controversial content … you're not likely to find it anywhere else.
Props to AltCensored for their efforts to promote free speech, whether you like it or not. Freedom is not free … It costs a Buck Oh Five.
And here is a link to The Crowhouse Community Forums where you can join in the discussions (and there are many, many active discussions):