Complete Meal Packages
Ensure Your Family Has the Food You Need to Survive with Long Term Complete Meal Packages from

Legacy Premium Foods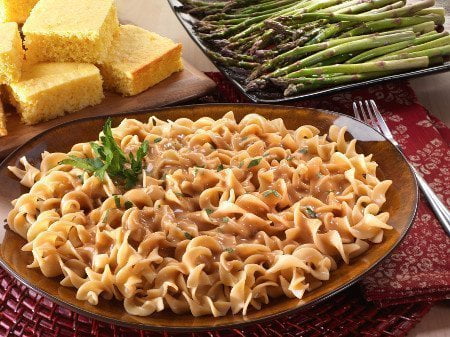 Choose from our assortment of long-term food storage packages to find the perfect size and the perfect amount of food to keep your family going through the next emergency, disaster, or
event of any kind!
Legacy Premium offers the highest quality, best-tasting, non-GMO ingredients, with a long
25-year shelf life.
Choose the Best ~ C

hoose Legacy Premium!
---
Please Note: Due to high demand and in order to maximize our production times, packages that include both a breakfast and an entree assortment may ship separately. You may receive the breakfast or the entree portion of your order first, based on warehouse availability. The remainder of your order will ship as soon as it is produced.
But there is good news!
Most of our Food Storage Packages are now back in stock and available for delivery.
Shipping times for in-stock products are currently running about 7-10 Days.
Also Please Note: Due to ingredient delays and supply shortages, contents of some buckets may vary slightly. Calorie counts per package will be similar to what is listed and variety or meal count will never be sacrificed!
Thanks for your patience during these crazy times.
Please let us know if you have any other questions, or concerns, we are always happy to help!
[updated 05-05-2022]
---
Showing all 23 results